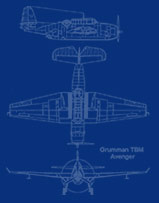 About Us: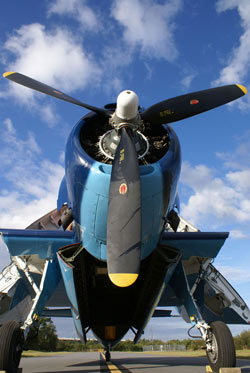 The mission of the Heritage Flight Foundation is to educate the public about World War II and the sacrifices made by the heroes of that generation. Our goal is to preserve aviation history with static displays in our museum facilities and with hands-on experience in the air. The Foundation delivers a truly unique and memorable educational experience.
It is the staff's and management's sincere hope and mission to share with the general public, the pivotal influence these aircraft had in our nation's history and in securing all of the freedoms we citizens so richly enjoy.
HFF currently maintains and operates several historic military aircraft at its own significant expense. The Foundation plans additions to its fleet in the future to further ensure the preservation of historic military aircraft and aviation history for generations to come. It is our hope to continue to purchase and restore military aircraft and display them at our Westerly, Rhode Island airport location. The staff of the Heritage Flight Foundation provides tours and informational lectures to visitors on a regular basis, with special attention given to school groups, scouting and other civic youth organizations.
To ensure the safety and preservation of all its aircraft, Heritage Flight Foundation strictly adheres to maintenance practices above and beyond what is expected for aircraft operated for compensation or hire. Our aircraft are meticulously maintained at the museum and receive stringent annual FAA inspections, which typically, occur within 100 hours of operation annually. These strict restoration and maintenance procedures are costly, yet required to ensure the safety of our aircrew and the public. Through the generous support of our sponsors and patrons, we are able to keep these aircraft flying for all to enjoy.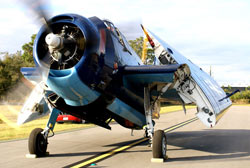 To continue the preservation of historic military aircraft and public education pursuits, HFF needs your financial assistance. Your willingness to defray some of HFF's costs through donations and charitable contributions, enables us to show appreciation to our donors by providing a unique, enjoyable, and educational experience. For many, it's a once-in-a-lifetime adventure and the unmatched educational experience of flying in a historic warbird. Our warbird flights will provide the public and our donors, a first-hand account of the importance and impact these aircraft had in our nation's history, just as those brave individuals experienced it many years ago. It is an educational opportunity for the public to learn about WW II, unparalleled to any video game, movie or book.
With your financial support, we can continue to present these living pieces of history and secure our ability to preserve an important piece of American and aviation history. Please Donate Today.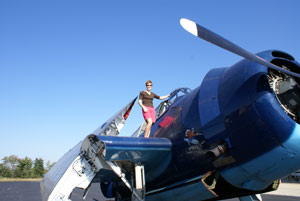 Leanne Simmons: President Heritage Flight Foundation
Leanne was born in South Africa and has been living in the USA since 1999. She is a proud citizen of the US, having received her citizenship in 2006. Her love of warbirds was sparked by her grandfather who was a pilot in World War II. Leanne achieved her private pilot rating in 2010 and is an avid recreational aviator. Her vision for the foundation is to preserve our military history and work with our youth in getting them more involved in the history and future of aviation.