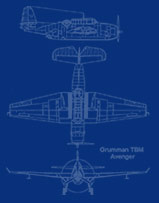 Heritage Flight Foundation: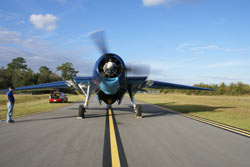 Heritage Flight Foundation was incorporated in Connecticut in November 2008 and has been open to the public since that day. Shortly after its incorporation, Heritage Flight Foundation started its proceedings for 501(c)(3) status by the Internal Revenue Service. The Foundation is devoted to educating the public by preserving aviation history, offering static displays in its museum facilities and providing hands-on experience in the air. The Foundation is dedicated to the ongoing purchase and restoration of military aircraft to be displayed at its Westerly Rhode Island airport location. Currently hangared in Westerly is a North American AT-6G Texan and a Grumman TBM-3E Avenger. The Heritage Flight Foundation also displays several civilian aircraft including a Cessna C172, a M7-235 Maule and two historic PA25 Pawnees.
The Foundation staff provides tours and informational lectures to visitors on a regular basis, with special attention given to school groups, scouting and other civic youth organizations. It is our sincere hope and mission to share with the general public, the pivotal influence these aircraft had in our nation's history and in securing all of the freedoms we citizens so richly enjoy.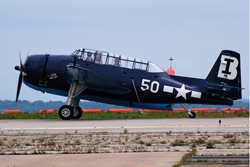 HFF currently maintains and operates seven historic military aircraft at its own significant expense. The Foundation plans additions to its fleet in the future to further ensure the preservation of historic military aircraft and aviation history for generations to come. To ensure the safety and preservation of all our aircraft, Heritage Flight Foundation adheres to a rigorous maintenance and inspection program. The aircraft are maintained in a manner that complies with Subpart E of Part 91 as it applies to aircraft operated for compensation or hire. All aircraft receive annual inspections, which typically occur within 100 hours of operation annually. These strict restoration and maintenance procedures are costly yet required to ensure the safety of our aircrew and the public.
The maintenance manuals utilized for each aircraft are identical to those manuals approved and used by the military. Heritage Flight Foundation contracts for maintenance and repair from those who specialize in each of its historic aircraft, ensuring that only the most knowledgeable hands work on its aircraft. Such work is also performed in strict compliance with the maintenance manuals given to the military by the respective aircraft manufacturer. All aircraft are inspected regularly through annual and progressive inspections. In no case would an aircraft surpass 100 hours of flight before being thoroughly inspected and signed off on by inspection authorized persons.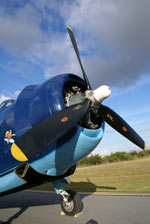 Heritage Flight Foundation proposes that it is in the public interest to allow operation of the above aircraft as described in this petition. As previously recognized by the FAA, promotion, preservation, operation, and maintenance costs of these aircraft can reach staggering proportions. By allowing The Foundation to provide flights to its donors, Heritage Flight Foundation will be able to provide the public with an unsurpassed opportunity to learn about the significant roles these warbirds have played in our country's history and in world history and allow the public to experience that history. The FAA has recognized that the preservation of historic aircraft is in the public interest as is the preservation of buildings, landmarks, and neighborhoods. Unlike buildings, landmarks, and neighborhoods, though, riding in one of these warbirds allows a person to step into the shoes of a warbird crew member during the aircrafts' heyday. One can only imagine how life must have been without electricity, refrigeration, running water, and indoor plumbing while walking through a historic home. When given the opportunity to fly in a Grumman TBM-3E Avenger, one does not need to imagine what a World War I or II fighter pilot experienced.
To continue the preservation of historic military aircraft and public educational pursuits, Heritage Flight Foundation needs financial support. The public has demonstrated a willingness to defray some of The Foundation's costs through donations. To show appreciation to its donors and provide them with a unique, enjoyable, and educational experience, The Foundation seeks to provide flights in exchange for individual financial support. By allowing HFF to provide donors with the unmatched educational experience of flying in a historic warbird, we will be better able to educate the public on the important roles these aircraft played in our nation's history and attract a greater numbers of donors, thus increasing our ability to preserve an important piece of American and aviation history.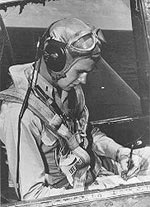 The public has consistently demonstrated an interest in learning about historic warbirds, modern aircraft and aviation history. The public has also demonstrated willingness to aid operators in the upkeep of warbirds. In addition to its static displays and tours at our base location, Heritage Flight Foundation has participated in numerous air shows around the country. Heritage Flight Foundation will continue these programs as long as there is a need to educate the public.
The FAA also previously concluded that without financial support from the public, "it is reasonable to conclude that operators of [vintage] aircraft would not be able to raise sufficient funds to maintain the aircraft and provide flying experiences to the public." See, e.g., Exemption No. 7126 at 1. Without the continued financial support of the general public, Heritage Flight Foundation's mission to bring aviation history to life for the general public, and to incite a passion for aviation in the general public, will not be realized. Consequently, public interest will suffer.